Benefits of Horse Therapy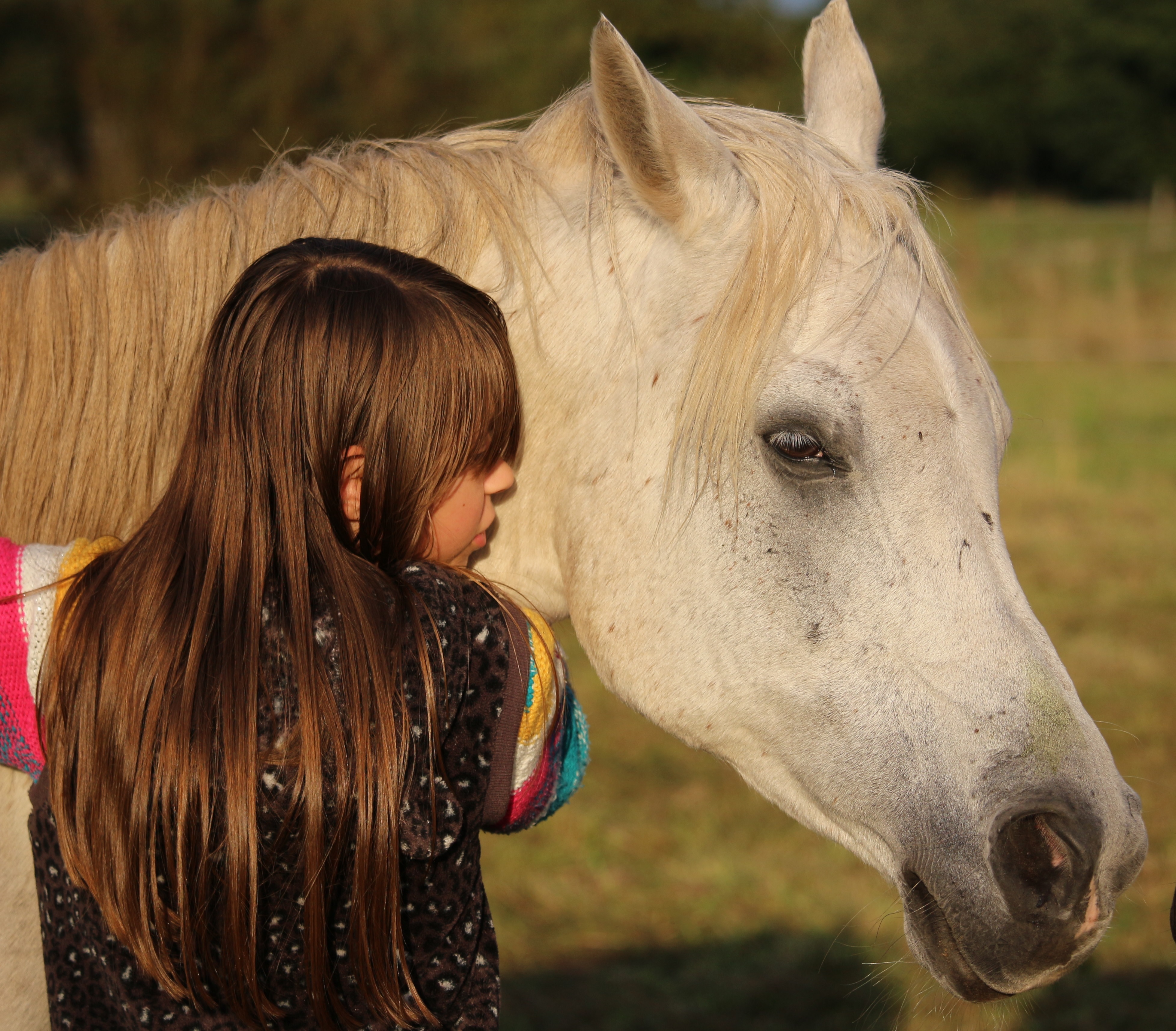 From a short-term physical point of view
·       Regulate muscle tone
·       Improve balance
·       Improve coordination
·       Dissociate the pelvic girdle and shoulder girdle
·       Stimulate gross and fine motor skills
·       Stabilize the trunk and head
·       Promote postural control
·       Encourage postural symmetry
From a long-term physical point of view
· Automate the locomotion pattern
· Stimulate and re-educate motor patterns
· Control voluntary gesture and movements
· Dissociate the pelvic girdle and shoulder girdle
· Increase motor planning capacity (anticipate cause-effect)
· Encourage support, balance and straightening reactions
· Improve mobility and strength
· Increase resistance to fatigue
· Integrate movements into a functional activity
From a sensory point of view
· Transmit information: exteroceptive (tactile, olfactory, auditory and visual stimuli) and proprioceptive (mediated by horse movement)
· Improve the perception of one's own body scheme (laterality, knowledge of movements, integration of the gesture)
· Encourage sensory integration
From a cognitive and emotional point of view
· Promote self-esteem
· Promote autonomy
· Build self-confidence
· Encourage self-control
· Encourage choice
· Encourage concentration
· Increase service times
· Increase relaxation
· Promote spatial and temporal orientation
· Improve behavioral disturbances
· Help the person cope with their disability
· Work on cognitive learning: Gestural and oral communication. Vocabulary. Memory. Learning sequences. Concept work during the sessions (shapes, colors, signs, etc). Concepts related to the horse.
From a medical and functional point of view
· Stimulate peristalsis
· Stimulate the circulatory system
· Stimulate the respiratory system
From the point of view of communication, integration and socialization
· Facilitate the ability to relate and communicate with other people: professionals, volunteers, colleagues who do not belong to their usual environment
· Facilitate openness and communication initiative
· Develop respect for animals
· Increase the number of experiences
· Discover new environments
· Breaking the routine of daily life