How Long Is An Anti-Termite Treatment Effective?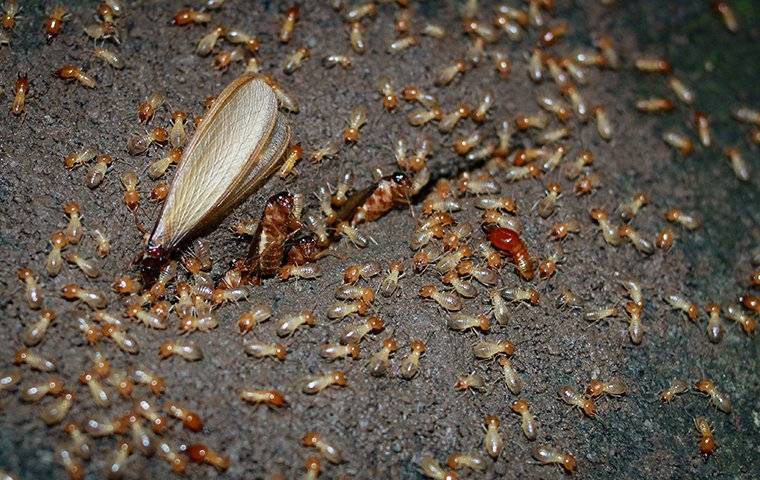 There are many types of termite treatments on the market, but how and for how long are these effective in treating your home? 
First of all, we must distinguish two completely different approaches in the treatment of termites and which will have a direct impact on their effectiveness:
Termite extermination did by a professional.
Extermination of termites carried out by yourself, by purchasing a product in the trade.
There is indeed an important difference when it comes to termite control between a ready-to-use solution and when a termite professional intervenes.
Even if you have very little doubts about the presence of termites in your home, it is essential to deal with the problem quickly. Indeed, the damage done by termites on a home can cost up to several tens of thousands of euros if the problem is not caught in time. Ensuring that the termites do not return once the treatment is carried out is therefore an absolute necessity. As the problems can be numerous when termites have attacked a home, we recommend the intervention of a termite professional. 
Treatments against termites by a professional: how long will it be effective? 
On average, effective professional termite treatment can last up to 5 years. But you will have to deal with a professional termite extermination company for you to get the best service.
The chemical barrier treatment, carried out by a termite professional: 
Termite trap treatment: 
Another well-known method is to attract termites via natural wooden baits and eliminate them. This system of bait traps has also proven it's worth and requires careful monitoring by the teams to ensure that it works properly. 
Processing via commercial products: 
You will also find in specialized stores or in supermarkets, specialized products to get rid of termites. In most cases, these treatments are very limited in terms of results and require certain expertise for the implementation (especially when it comes to injections): So be careful when handling the products. It will also be necessary to be able to regularly monitor the potential spread of termites in your home: the informed eye of the termite professional will also be of great help. 
Finally, be aware that each anti-termite product sold in stores has its own duration of effectiveness in treating termites Therefore, be very careful when selecting a product to the different elements displayed on the product label. 
If you are looking for a reliable business look no further than Southern California Fumigation Service- Turbo Termite, ensure that you deal with a reputable company like Turbo Termites, which has been around for many years now. Their service delivery is top-notch and they have some of the best and most effective methods.